I am a graduate of Canal Winchester High School, licensed real estate agent, and a member of the Columbus Board of Realtors.
Going into my second year as a licensed agent, I have performed over $2,500,000 in transactions with buyers and sellers. I have been primarily focusing on residential real estate sales going into my third year.
My goal is to assist my clients in buying and selling property, new build purchases, financing, credit repair, networking contractors, and helping in anyway I can with their real estate needs.
Awards & Designations
Reviewed by Cydnie
Columbus, OH in 2018
Sourced by Realtor.com
Bryan was very informative and always prompt. He also took a lot of stress off of my family and I helping in any way possible. I was always able to reach him and if there was an issue it was quickly resolved and I never had to worry. I would recommend him and the company to anyone.
Reviewed by Tom and Courtney
Etna, OH in 2018
Sourced by Realtor.com
My fiancé and I were extremely pleased with Bryan in helping us find our first house. He has been very helpful throughout the entire home buying process in answering any questions we had. He has also continued to help us even after closing. He is aleays willing to take time out of his busy schedule to accommodate our needs. He was personable, professional, and had our best interest in mind. I look forward to working with him if/when we decide to sell our new home and would recommend him to anyone.
Kam
Oct 16, 2018
Sold home in Lancaster, OH in 2018
Bryan was awesome! He answered all of our questions and was very helpful and patient. I highly recommend!
Bernard Bobo
recommended Bryan Clayworth
Verified by Realtor.com
Bryan was very helpful from start to finish. Bryan was always there whenever I had a question and always got back to me with the answer. Bryan went above and beyond to help me sell my house.
Jason and Jenn
May 04, 2018
Bought home in Lakeview, OH in 2018
Bryan was fantastic throughout our entire house hunting/house buying process. He made many long distant trips at the drop of a hat when we would find something we just "had to see". He is extremely knowledgeable, professional and patient. He made the process easy and was always reassuring that everything was going as planned. We highly recommend Bryan @ Signature Real Estate.
Reviewed by Sfields
Buyer a home in Circleville, OH in 2017
Sourced by realtor.com
Bryan was awesome during this entire process, he answered questions promptly, was very professional, and we felt he really worked hard to help us find the perfect home, and we did :) Great experience, highly reccomended!!
Reviewed by Zac
Seller a home in Grove city, OH in 2017
Sourced by realtor.com
Bryan was our realtor for the sale of our existing home and also for the purchase of our new build home. From start to finish he was right by our side and always responded quickly! Great market knowledge and professional. Made the process as simple as possible and everything was done in a timely manner. Highly recommend. Great dude.
Reviewed by Tashia and Bryan Scoles
Buyer a home in Circleville , OH in 2017
Sourced by realtor.com
We really enjoyed working with Bryan! He was quick to respond, very knowledgeable about the market & always willing to help or meet us to show us a Home. Easy to work with & we highly recommend him. Thank you for everything Bryan!
Reviewed by Chuck
Buyer a home in Columbus, OH in 2017
Sourced by realtor.com
I had a wonderful experience with Bryan. He was very easy to work with and I feel he went above and beyond for my family. We are now home owners my dream come true, a big thanks to him and his crew. Couldn't have asked for a better person to represent us. Thanks a million
Reviewed by FISH
Buyer a home in Newark, OH in 2017
Sourced by realtor.com
I worked with Bryan and was very satisfied. He worked through all negotiations and questions very thoroughly and quickly, I will use him for my next buying and selling experiences.
Reviewed by Phillip
Buyer a home in Pleasantville, OH in 2017
Sourced by realtor.com
Having Bryan as our realtor was a great experience, he was able to answer all of our questions very quickly and went above and beyond within the entire process to help us find our perfect home, Highly recommended!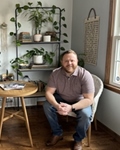 Bryan Clayworth
REALTOR®
Signature Real Estate


1385 Dublin Rd




Columbus

,

OH

43215


Phone:

(614) 486-0101


Fax:

(614) 486-0202